Get Started With Ventura's Ultimate Fitness Boxing Classes!




You prep for our class just like a pro, a coach helps you slip on your wraps and gloves and learn to hit the bags like a champ.
Warm-up, It's dynamic, energizing, and designed to get your muscles firing. Get ready to have fun and hit hard. Our coach will talk you through every boxing combo and are cheering you on as you go. FYI we hit bags, not people you will never get hit, but you will get fit.
The next step is functional strength-building exercises to help you work every part of your body and help you to burn fat and build muscle. You rocked it we'd like to say it gets easier but in reality, you are just getting better.

Our fitness boxing training at FitZone Ventura is a simple and effective way to lose weight, build lean muscle across your entire body, and enjoy fitness! Because you're rapidly moving through a varied series of exercises, you won't get bored of the same repetitive motions.

Just fill out the short form below to learn more about BOX & BURN!

What Is Fitness Boxing Like?

BOX & BURN incorporates a wide variety of exercises, including push ups, bag work, cardio intervals, fitness kickboxing, jumps, and more. It's a high-energy, exciting way to pursue better fitness! Studies have shown that fitness boxing training is a time-efficient way to enhance your cardiovascular fitness and improve muscle endurance, and our expert team of trainers at FitZone Ventura will offer guidance and support the whole way.

Whether you're here in Ventura or nearby in Oxnard or Camarillo, we're 100% committed to helping you achieve better fitness. From weight loss to stress relief, there are boundless benefits... all it takes is for you to get started.

Fitness Boxing training will help you:

Achieve a stronger upper-body and core
Build muscle strength and endurance
Improve your balance and posture
Connect with an incredible fitness community

Get started with Ventura's best fitness boxing program when you sign up for BOX & BURN. Whatever your goals are, we'll help you meet and exceed them!

Get Started at FitZone Ventura Today!

If you've struggled with getting results in the past, that's okay! Now it's time to be stronger than your excuses. When you join our community at FitZone Ventura, you'll get the earnest support and accountability you need to achieve incredible things. Our BOX & BURN program is designed to help ordinary men and women from around Ventura see real results.

Just fill out the short form below to get started with fitness boxing!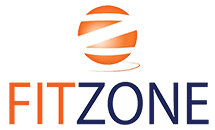 Hear What Our Members Have to Say!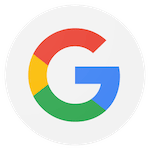 Awesome Workouts! This place is amazing. The trainers here are "coaches" and it's obvious that they love what they do. They will push you when needed but also modify for you if you need it. Signing up for Fitzone has been life changing for me.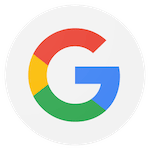 Great facility! Great workout! You will get immediate feedback with the heart rate monitors. The instructors are very experienced and have taught all over the county.
Request Information Now!